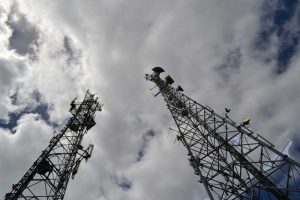 First of all thanks a lot for stopping by our new website, we are constantly working to improve the quality and content day by day. Currently available on the site is the following:
Coverage Area - An interactive google maps site that will allow you to zoom in/out to view our currently serviceable areas
Request Service - A contact form that will allow you to provide details to your location and contact information
Morgan Chat - Online forums for local discussion with other members of the community
Contacts - Our address, phone numbers, and email for sales, support, and billing addresses
Blog - Posts of general interest by our company
Login - Our online portal for support and billing for current customers
We are just getting our feet off the ground, and we working to improve our quality of service, and network footprint in the area. We strongly urge you to submit a Request Service form so that we can contact you directly and see if it is currently possible to deliver internet service to your location. If we cannot currently offer you service, it will help us in keeping in contact with you as well as assisting us to make informed decisions as to what locations we can best serve in the future!
We currently offer 3 plans:
A) Residential 50Mbps
B) Business Class 50Mbps
C) Business Class 100Mbps
All plans include SYMMETRICAL service, meaning that both upload and download speeds are at full line rate of the service. You would not typically find this level of service with other local providers such as Comcast and Frontier. To give you a rough idea of what our competition might offer would look similar to this:
30 Mbps Download
3 Mbps Upload
6 Mbps Download
1 Mbps Upload
Please stop by the Morgan Chat community forums, we are just getting started there as well, but we would like it to provide a local community discussion area for anything anyone would like to talk about and get to know other local residents.
We are local residents and members of the community who have been feed up by large national companies that do not provide a level of quality and service that our community needs, deserves and pays for.
Thanks for taking the time to stop in and visit our new site, and we look forward to getting to know you better!
Jeff Martin